Monthly updates
Now that we have achieved setting up a fairly good amount of online services (20+), new additions will be more scarce. In order to maintain a minimum of communication, we will start doing monthly 'activity reports' on what has been done back in the shadow as time goes by, as well a current objectives.
Ready? Go!
Banner of the month
You may not have seen it if you are browsing from a mobile device, but there is a banner in the top-right corner of our web page. This started when The directive on copyrights was first announced, and now we are using it to advertise on endeavours and projects of interest.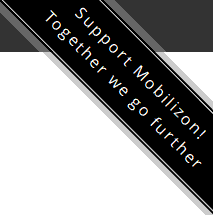 This month we are advertising for the new Framasoft initiative: a crowdfunding for Mobilizons, a free/libre software that will allow communities to create their own spaces to publish events, in order to better emancipate themselves from tech giants. From their website:
We want to develop a digital common, that everyone can make their own, which respects privacy and activism by design.
Achievements
Website
We updated the support page to mention our #issues:matrix.nomagic.uk room as a quick escalation point of contact for nomagic-users.
We have added direct links towards www.nomagic.uk and foss-notes.blog.nomagic.uk news feeds to the footer (to be used by RSS aggregators such as https://ttrss.nomagic.uk)
Application upgrades
The following applications were upgraded to their latest stable version this month:
Seafile
Kanboard
Peertube
OnlyOffice (called when opening word documents, spreadsheets and presentation from Seafile) was also updated. The rules have not changed: it opens ODF documents in read-only and OOXML documents in read-write. This is because if we enable read-write for ODF OnlyOffice will actually convert to OOXML format before editing (Only Office known limitation).
Backend upgrades
Over the last month, we proceeded with:
upgrading all of our PHP containers from (now obsolete) version 7.0
adding the possibility to login to SOGo and Seafile through uid (mail will also still work). This allows a more unified way of connecting.
WordPress blogs have had obsolete plugins removed, some replaced (FooBox Image Lightbox WordPress, quite noisy with its unnecessary notifications, has been replaced by WP Featherlight, lighter and efficient)
WordPress WP Health (official plugin page here) has been added to our default install, as it is quite valuable as a quick security check and very easy to read.
Coming up
No new services are currently in the pipeline, we are going to keep things in observation for some time.
Our next 'big' project is to start looking at implementing Single Sign-On (SSO) so that Nomagic users won't have to authenticate on each and every services in their Web browser. How cool would that be?!
---
Icons made by mavadee from www.flaticon.com is licensed by CC 3.0 BY