Open Rights Group, RSS-bridge, Etherpad-Lite, and ongoing efforts.
Banner of the month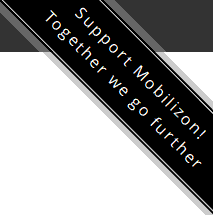 If you are browsing from a mobile device, you may not have seen it, but there is a banner displayed in the top-right corner of our web pages on medium and high screen resolutions. We are using this space to advertise on endeavours and projects of interest.
This month we are advertising for the UK-based non-profit organisation Open Rights Group. ORG is the reference organisation in the UK for anything regarding digital rights, privacy and freedom. They spend time and effort to analyse and raise awareness on numerous issues including mass surveillance, internet filtering and censorship, and intellectual property rights.
They are very active (link to their website) and organised a full day of talks and workshops during ORGCon 2019 in London. We have started to extract some of those recorded talks (including Edward Snowden's), feel free to have a look on our Peertube instance.
Bugs and issues
We have had an interruption of service on Peertube during the latest upgrade, which ended up in a full reinstallation. Things are mostly settled now, though some thumbnails are still broken (but the video will load fine, and the thumbnail will be regenerated at that time).
Etherpad was a bit botched. Here again a fresh reinstallation fixed the issue (we also migrated the backend database to PostGreSQL).
Achievements
Services
We added a new public service: RSS-bridge. This solution was originally developed by Seb Sauvage, a prolific FOSS contributor from France. We have limited the number of supported RSS bridges to a few, however Nomagic users are welcome to request any additional bridges (among the inactive bridges). This is a great addition to the recently-added Tiny Tiny RSS newsfeed service!
We have started to work on the email DMARC parser, though it's not complete yet.
Application upgrades
The following applications were upgraded to their latest stable version this month:
Etherpad-Lite
Peertube (changelog available here)
Matrix server and Riot web-client (now handling emoticon reactions, a long-awaited feature!)
Backend
New services will now be installed on latest Debian 10 "Buster" distribution.
Coming up
We are planning to deploy a new service within the next few weeks : Microblogging! (as an alternative to Twitter).
The current road map has not changed much since last month:
Short-term objectives
Complete OCSP stapling for all Websites
Keep on implementing security/privacy policies
Handle DMARC reports for emails
Once testing is validated, move our MTA-STS policy to a production profile.
Add Microblogging service to our catalogue, inter-connected to the Fediverse.
Mid-term objectives
Generate our own DMARC reports for other mail servers
Update servers to the new Debian release Buster.
Long-term objectives
implementing Single Sign-On (SSO) so that Nomagic users won't have to authenticate on each and every services in their Web browser.
---
Icons made by mavadee from www.flaticon.com is licensed by CC 3.0 BY