Major upgrade, hardware issue and several service upgrades.
Banner of the month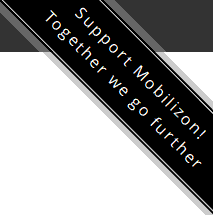 You may not have seen it if you are browsing from a mobile device, but there is a banner in the top-right corner of our web page. We are using this space it to advertise on endeavours and projects of interest.
This month we are promoting the Freedom of Press Foundation, which notably works into providing journalists and whistle-blowers with tools and best practices to keep as secure as possible when exchanging and dealing with sensitive content. Secure Drop is one such tool currently maintained by the foundation.
Freedom of the Press Foundation protects, defends, and empowers public-interest journalism in the 21st century. They are open to donations to help them in their task.
Since we are talking about Free Press, let's not forget that Julian Assange is currently detained in a high-security prison here in the UK, almost in complete isolation. UN Special Rapporteur on Torture Nils Melzer highlighted many irregularities with the way Julian Assange is being treated. Nils Melzer also called on the British Government to release Mr Assange without delay, and to certainly alleviate the conditions of his detention. Some artists have mobilised and contributed to raise general public awareness on what can be called a travesty of justice. We encourage everybody in the UK to echo those calls for Free Press.
Achievements
Website
Nothing major this month, we just added some nice SVG illustrations on our homepage, by Katerina Limpitsouni (cf Credits).
Services
We have moved our MTA-STS policy to a production profile.
Application upgrades
The following applications were upgraded to their latest stable versions this month:
Matrix Web client Riot
Peertube
Lufi now includes password protection and upload invitation features
Gitlab
Fusion Directory
Backend
There was a Major Upgrade to Proxmox 6 last month. Proxmox 6.1 was just released few days ago and we are looking into updating soon to implement the various enhancements.
We have also started to upgrade some of our machines to Debian Buster. It will take a long time, but we are hoping to do 2 to 5 servers per month. We will soon add entries for this on our calendar, which you can follow if you want to by following the ical feed.
Bugs and issues
We have hit a long-lasting bug between the Linux kernel and Intel driver e1000e for Network card. This resulted in a full halt of network connections, and we had to restart the physical server to bring the network back online.
We have implemented the recommended workaround for this, hoping that it will prevent any further catastrophic failures.
Coming up
Our road map now includes:
Short-term objectives
Complete OCSP stapling for all Websites
Mid-term objectives
Update all servers to the latest release.
Keep on implementing security/privacy policies
Long-term objectives
implementing Single Sign-On (SSO) so that Nomagic users won't have to authenticate on each and every service in their Web browser.
---
Icons made by mavadee from www.flaticon.com is licensed by CC 3.0 BY