Ongoing maintenances, upgrades on Pleroma, PrivateBin, LSTU browser plugin now compatible with servers enforcing authentication.
Banner of the month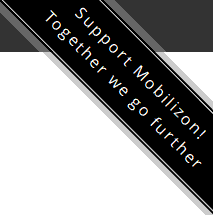 You may not have seen it if you are browsing from a mobile device, but there is a banner in the top-right corner of our web page. We are using this space it to advertise on endeavours and projects of interest.
This month we are promoting the IRL podcasts from Mozilla. 5 seasons so far to listen to. Perfect to change your mind in these uncertain times, while discovering some of the biggest stakes raised by today's Internet. If you want to focus on their most privacy-oriented episodes, you can head there. The last episode of season 5 is also very close to our heart.
About IRL
Our online life is real life. We walk, talk, work, LOL and even love on the Internet – but we don't always treat it like real life. Host Manoush Zomorodi explores this disconnect with stories from the wilds of the Web, and gets to the bottom of online issues that affect us all. Whether it's privacy breaches, closed platforms, hacking, fake news, or cyber bullying, we the people have the power to change the course of the Internet, keeping it ethical, safe, weird, and wonderful for everyone. IRL is an original podcast from Firefox, the tech company that believes privacy isn't a policy. It's a right. – from IRL about page
Achievements
Website
We have updated our plans and terms of service pages to reflect that Nomagic is not a Limited Company any more and to add a donation button to Liberapay.
We are currently working on a basic translation of the website main pages only into French. This will take some time, and will only be published once finished.
Services
While not taking any part in the process (busy times!), the CHATONS have worked hard to catalogue freely accessible services during the lockdowns happening everywhere. They set up a meta service page which allows people to connect to such public services on a random Chatons member providing them. Nomagic is there, among many others! (for Ethercalc, PrivateBin and Framadate)
Application upgrades
The following applications were upgraded to their latest stable version this month:
Pleroma, with version 2.0.0 introducing emoji reactions to a toot. Also, comments from your Pleroma account to any video watched from our Peertube instance is now working.
CodiMD upgrade to v1.6
Seafile upgraded to latest stable. It now comes with a tree view, and an integrated markdown editor.
PrivateBin upgraded to latest stable.
Kudos to Zatsune No Mokou for updating the LSTU Firefox and Chrome plugin to support LSTU servers which enforce authentication! The updated version is already available in the Web-extension catalogue! The wiki has been updated to include this information
Backend
We upgraded several extra servers to Debian Buster, with a steady pace. Most notably, the PostGreSQL server has been updated and upgraded. Important maintenance will show in advance on our calendar, which you can follow if you want to by following the ical feed.
Other things on the net
We created English subtitles for a Datagueule episode on manipulation practice online and as part of social networks. You can see the episode with subtitles here.
Bugs and issues
We are still monitoring how Lufi's database is doing, though we haven't tested for a while.
When using recommended app UltraSonic on Android /e/, we are experience failures to play cached songs if not played while an audio device is connected on the bluetooth. We are still awaiting feedback from /e/ ticket.
Coming up
Our road map now includes:
Short-term objectives
Monitoring Lufi (still flaky)
Follow up Pleroma issue to follow Peertube accounts
Install a dedicated server to implement gitlab CD/CI functions (through gitlab-runner)
Mid-term objectives
Update all servers to the latest release.
Keep on implementing security/privacy policies
Long-term objectives
implementing Single Sign-On (SSO) so that Nomagic users won't have to authenticate on each and every service in their Web browser.
---
Icons made by mavadee from www.flaticon.com is licensed by CC 3.0 BY