Nomagic.uk translated into French, new videoconferencing service with JitsiMeet, ongoing maintenances, upgrades and issues.
Banner of the month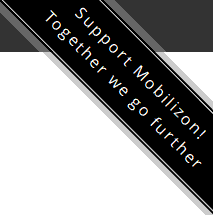 You may not have seen it if you are browsing from a mobile device, but there is a banner in the top-right corner of our web page. We are using this space it to advertise on endeavours and projects of interest.
We had no time to wander around last month, so we'll stick to last month's choice, which had many seasons, so hopefully still plenty to discover: the IRL podcasts from Mozilla. 5 seasons so far to listen to, perfect to change your mind in these uncertain times, while discovering some of the biggest stakes raised by today's Internet. The show is well-built and targeted at a very large audience. If you want to focus on their most privacy-oriented episodes, you can head there. The last episode of season 5 is also very close to our heart

.
About IRL
Our online life is real life. We walk, talk, work, LOL and even love on the Internet – but we don't always treat it like real life. Host Manoush Zomorodi explores this disconnect with stories from the wilds of the Web, and gets to the bottom of online issues that affect us all. Whether it's privacy breaches, closed platforms, hacking, fake news, or cyber bullying, we the people have the power to change the course of the Internet, keeping it ethical, safe, weird, and wonderful for everyone. IRL is an original podcast from Firefox, the tech company that believes privacy isn't a policy. It's a right. – from IRL about page
Achievements
Website
A lot has happened there, as we built a French version of the website (with few limitations) and used that opportunity to update the content of the English version as well. The former contact and plans page have been merged into the join us page, which now contains all information to join Nomagic.
A navbar to bind them all (well, most)
We have also spent a fair amount of time working on a new multi-site navigation bar (example with framadate), working off a reimplementation of Framasoft heavy-weight navigation bar. We had a lot of hits and misses, but we managed to stabilize things to get a fairly even look and feel of the navigation bar on many of our services. It won't end up on all services, but should prove a nice addition for our smaller set of services, making it easy to go from one to another.
Services
Meet up with Jisti Meet
Invite your friends and family to meet up on Nomagic! JitsiMeet is a great tool to connect people easily and without any client (using only a web browser). It has been on our roadmap for a very long time, but circumstances made it so that I could spend enough time on it recently, and so here it is.
Please bear with us regarding the documentation, it will come soon in the wiki with the rest. If you want to use it on Android, you will find the Jitsimeet app in F-Droid (and Play of course).
For now, to get you started here are some articles I found online (careful of the trackers!)
A survey solution that means business
Also 'new' this month, the full-fledged survey tool LimeSurvey is now officially available to standard users!
Limesurvey has also a complete documentation, and even a tutorial included in the application. We trust that a proper netiquette will be applied by all our users.
Application upgrades
The following applications were upgraded to their latest stable version this month:
Backend
We upgraded several extra servers to Debian Buster, so far so good.
Reminder: Important maintenance will show in advance on our calendar, which you can follow if you want to by following the ical feed.
Bugs and issues
The mail servers have become increasingly unstable and will be migrated to containers within the next 2 weeks. Apologies for the delays in mail delivery that occurred over the last month.
We have finally identified the issue with Lufi. While troubleshooting further the service had been transferred to a different front-end. This also fixed the issue. We will bring Lufi back where it was initially some time this month. This should not incur any significant downtime.
No news about the /e/ / Ultrasonic / Jitsimeet issue, except that it appears to be linked to my smartphone model (Oneplus 5T), so hopefully not many people are affected.
Coming up
Our road map now includes:
Short-term objectives
Wrapping up on Lufi
Follow up Pleroma issue to follow Peertube accounts
Install a dedicated server to implement Gitlab CD/CI functions (through gitlab-runner)
Mid-term objectives
Update all servers to the latest release.
Keep on implementing security/privacy policies
Long-term objectives
implementing Single Sign-On (SSO) so that Nomagic users won't have to authenticate on each and every service in their Web browser.
---
Icons made by mavadee from www.flaticon.com is licensed by CC 3.0 BY