Proof of concept on inviting external users to cooperate on Kanboard and Gitlab, upcoming JitsiMeet sessions on Nomagic services.
Banner of the month
Hopefully for the last time

, this month we are showing our support to Julian Assange again. The US extradition hearing, which started last February in London and ended late September, will get its verdict on the 4th of January, 2021.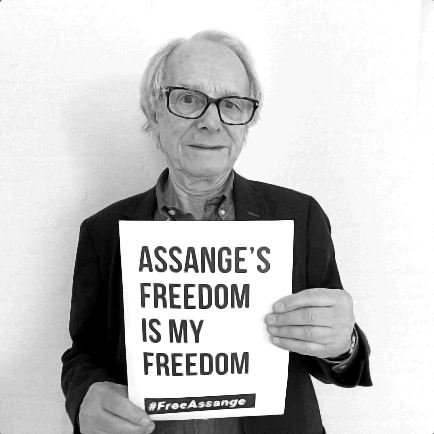 It is very important to know and communicate about the witchunt of the people who had the courage to reveal war crimes done by the US. War crime revelations so far have lead to absolutely zero sanctions. Julian Assange and Chelsea Manning are the only ones who have been harassed and detained.
Julian Assange faces extradition to the US, where he risks 175 years in prison for charges based on the US espionage act for his journalistic activities publishing truthful information - exposing war crimes, lies and corruption. He has been detained in isolation in the Belmarsh high-security prison in London, since 11 April, 2019.
If you want to show your support and help spread awareness, we suggest to take part in the We are millions online campaign and contribute by updating your photo and sharing the URL around you.
For anything on Julian Assange's extradition hearing background and stakes at hand:
And if you are looking for a video to share, we cannot recommend enough The War on Journalism: The Case of Julian Assange:
Announcements
Getting started sessions
Following our survey, we are going to propose 'getting started' sessions of Nomagic services. We are going to use our latest service Mobilizon in order to be able to better organise the sessions.
The announcements will be published to our Group page, and will be open to 5 participants per session (inscription required).
All nomagic users can authenticate on Mobilizon using their mail Nomagic email address as login.
The first session will take place on the 18th of December at 06:00pm GMT, and will focus on Matrix/Element, the federated messaging platform which has had a pretty broad adoption as a FOSS alternative to Slack and Discord. Please register for the event if you are interested.
To keep track of the upcoming sessions, we will add them to our main calendar as well, which can now be easily reached from the footer on our website.
Allowing third-party users to work with you
Following a request from one of our users, we enabled and successfully tested creating limited accounts on Gitlab to allow external contacts to have an account on Kanboard so that they can participate in collaborative projects owned by a Nomagic user. This can be done, the only requirements are:
your contact needs to register on Gitlab
you let us know so that we activate the account
from there on, your contact will be able to create an account on Kanboard
once the account has been created on sign-on, contact us and we'll create a group comprised of you and your contact
Achievements
Applications upgrades
The following applications were upgraded to their latest stable version last month:
Backend
Reminder: Important maintenance will show in advance on our calendar, which you can follow if you want to, by following the ical feed.
There is only a handful of containers to upgrade, but they are all likely to impact other services. Please keep an eye on the calendar and/or follow our maintenances & issues room on Matrix. Alternatively, check the status page if you are in doubt.
Bugs and issues
The Pleroma issue regarding following Peertube accounts appears to be an issue on Peertube side. Once Peertube v3 becomes available, we'll make sure to test again!
We are still facing short-time latencies almost daily with regard to our load-balancers. No progress so far.
Coming up
Our road map now includes:
Short-term objectives
Update all servers to the latest release.
Mid-term objectives
Keep on implementing security/privacy policies.
Long-term objectives
Implementing Single Sign-On (SSO) so that Nomagic users won't have to authenticate on each and every service in their Web browser.
---
Icons made by mavadee from www.flaticon.com is licensed by CC 3.0 BY